Five Things You Should Do This Weekend
Other than listening to the first installment of Ozmosis on New Rock. 104.1.
1. SEE WHAT LUKAS NELSON IS ALL ABOUT
Country/rock/blues singer Lukas Nelson and his band The Promise of the Real roll into Fresno tonight for a gig at Fulton 55. Lukas, 23, is the son of country icon Willie Nelson. He's not exactly like his pop, so don't expect that. Read more about Lukas and his crew in this interview from The Bee.

2. GET SOME HEAD … CHARGE
Audie's Olympic hosts recently re-formed industrial/metal band American Head Charge on Saturday night. These guys played with Slipknot, Slayer and the like in their heyday. After calling it quits a couple years ago, American Head Charge got back together in the second half of 2011. If you're a fan, this is a treat.
3. HAVE A LAUGH .. OR TWO … OR FOUR
Lots of comedy this weekend. From headliners like Paula Poundstone at Tower Theatre — more on that here — or Craig Gass at Fulton 55. Sounds like Gass, who is often heard on Howard Stern, is gonna be a big hit on Saturday night. There are a couple other local shows this weekend too.
4. CATCH A MALLARD
Bay Area band The Mallard returns to Fresno tonight for a gig at Audie's Olympic. The Mallard features a pair of ex-Fresnans — Greer McGrettrick (ex of Rademacher) and Dylan Tidyman-Jones. Fresno Famous has a good write-up on this and some free music, so head over there for that.
5. TAKE YOUR PICK
So I'm totally gonna go the cop-out route here and post two shows that I can't decide between: Clash City Rockers, a Clash tribute band at Starline or the annual Food Not Bombs concert/dinner fundraiser at Full Circle Brewing Co.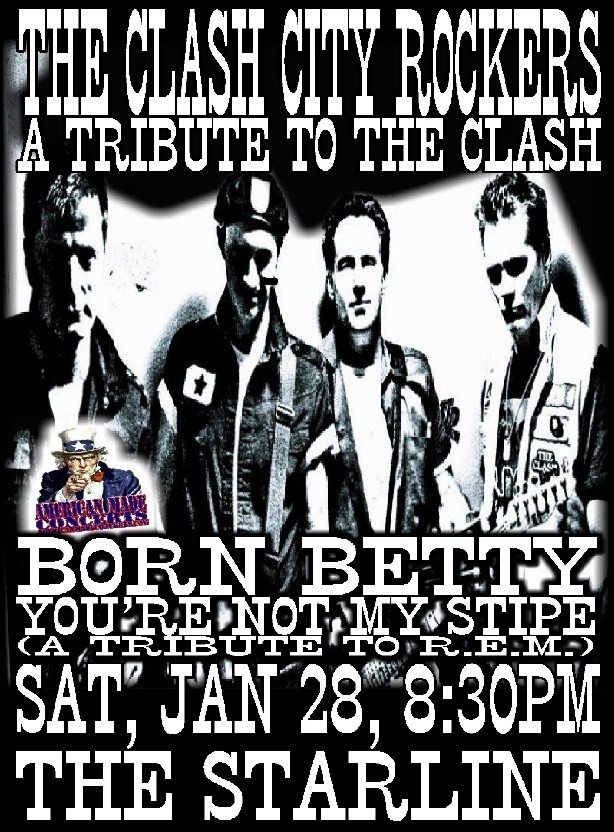 BONUS: SCRIBBLE WITH SW
He wrote his own post on this, but I wanted to give our resident scribbler SW Parra a shout for his book-signing event happening Sunday at Piazza Del Pane. If you dig his "Caption This" here on the site, you might dig the book he recently put out.
WHAT ARE YOU DOING THIS WEEKEND? LEAVE YOUR PLUGS AND RECOMMENDATIONS IN THE COMMENTS.