The Penthouse goes comedy
The latest venture by promoter Rick Mirigian to spice up Chukchansi Park and downtown nightlife? He's starting up comedy shows at The Chuk prior to the The Penthouse (aka The 600 Club) slips into nightclub mode on Saturday nights.
Headlining the inaugural show this Saturday is Ellis Rodriguez, a multi-racial comic from NorCal who served in the Marines at one point. Doors open at 8 p.m. Show starts at 8:30 p.m. and runs until 10 p.m. when the club opens. A $10 cover gets you into both, or you can hit up @RGMFresno on Twitter to get on the guest list for free.
A couple semi-related items:
Coming up next weekend at The Chuk is a special performance from Fresno hip-hop king Planet Asia, who is using the show as an early birthday celebration and a bon voyage before heading off to perform in Europe. The show is on the concourse level of the stadium, then there's an ensuing party in The Penthouse. More info on the fliers: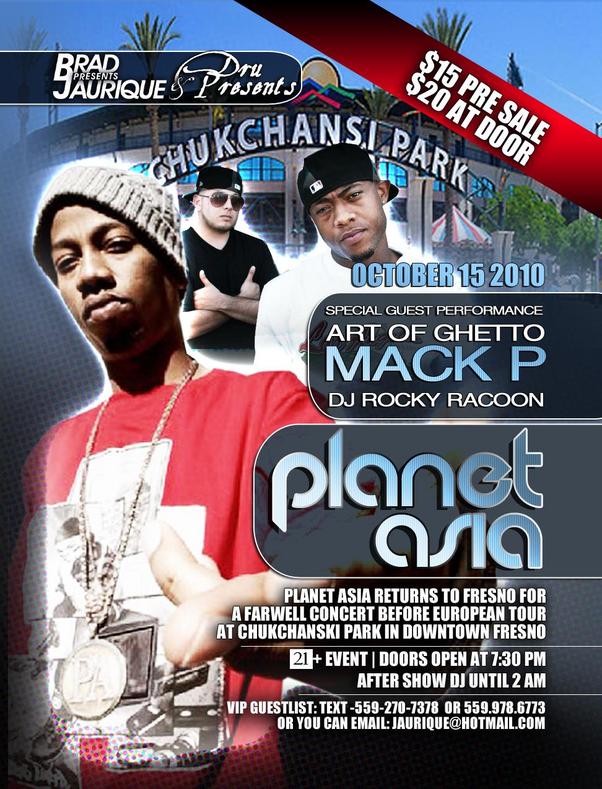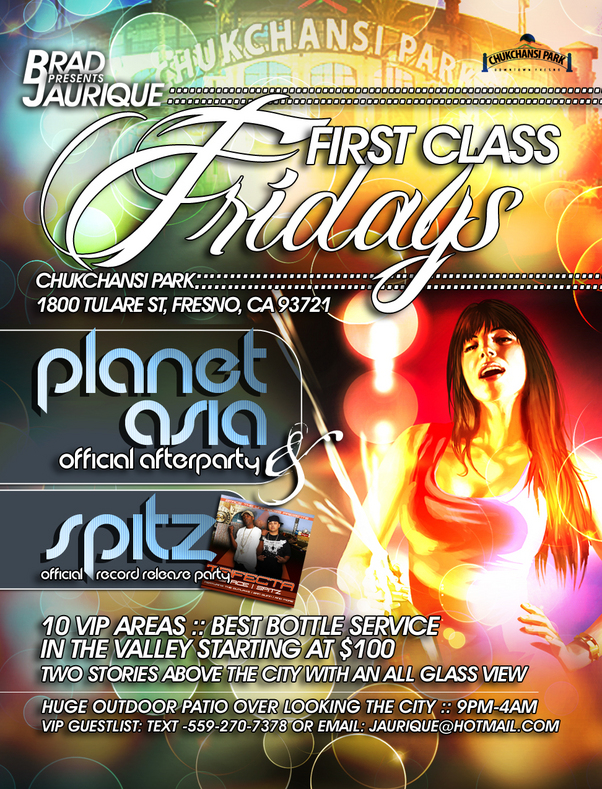 Another upcoming comedy event from Mirigian is Nov. 20′s "Nerds Attack the Tower" show at the Tower Theatre. (Or, perhaps "Atack," according to the flier). On the bill are two ex-TV stars — J.J. Walker from "Good Times" and Dustin Diamond (aka Screech) from "Saved By The Bell." More info and/or tickets at the Tower Theatre's site.